Student Contact Center
We take care of the calls so that you can take care of the students.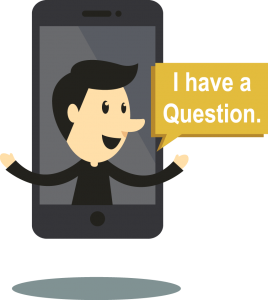 The challenges facing College and University leadership have never been greater. Institutions must focus limited resources and leadership on curriculum, faculty and student access. Part of helping students is being able to answer their questions in a timely manner via the medium they prefer including calls, emails, text and chat. Handling student questions during peak season can be especially challenging as staff are often overwhelmed with the combination of campus visits and phone calls. Ninety percent (90%) of inbound student contacts are repetitive or administrative, not leaving enough time for the 10% of student contacts that need special attention. You can serve students calling your campus and who walk in by leveraging specialists with Collegiate Admission and Retention Solutions (CARS). We are experts in rapidly improving results through technology-enabled services and caring associates acting on your behalf and within your institutional brand.
Our Approach
We utilize a combination of people, process and technology to manage high volume student help desks so your staff and faculty can concentrate on advanced student cases, on-campus counseling and strategic activities. We improve student service by answering student inquiries quickly and with quality, thus reducing the demand on the campus team. The time freed up allows your expert staff to move students through the enrollment and packaging process much more quickly.
Best Practices
Volume assessment by day and time help anticipate required staffing in order to exceed our goal of 70/30, whereby 70% of calls are answered in 30 seconds or less.
Proactive multi-modal outbound campaigns to reduce inbound call volume, such as SAP warning or missing financial document collection.
Quality assurance and floor supervisory teams monitor and coach our associates to ensure top quality customer service and accuracy.
Privately branded as your institution
Why Choose CARS?
CARS provides structured, systemic and proactive services that strengthen the college's existing student service effort. Each solution is customizable and designed to improve administrative efficiency. We partner with your college to perform the ongoing routine and laborious tasks required thereby allowing Admissions, Financial Aid, Business Office, Registrar, Student Services and your Administration to focus on the important day-to-day functions necessary to your organization.